Lawrence Whiteley, director at infographic design agency Wond.co.uk designed this infographic in January 2013 after seeing a report on the Economist website about the best places to be born in the world. The Economist Intelligence Unit had done a similar study in 1988 so it seemed logical to draw the comparison and see what had changed.
The infographic was picked up by several publications including Courrier international, Business Insider and Design Boom. Below are some of the different versions published starting with the most recent English edition.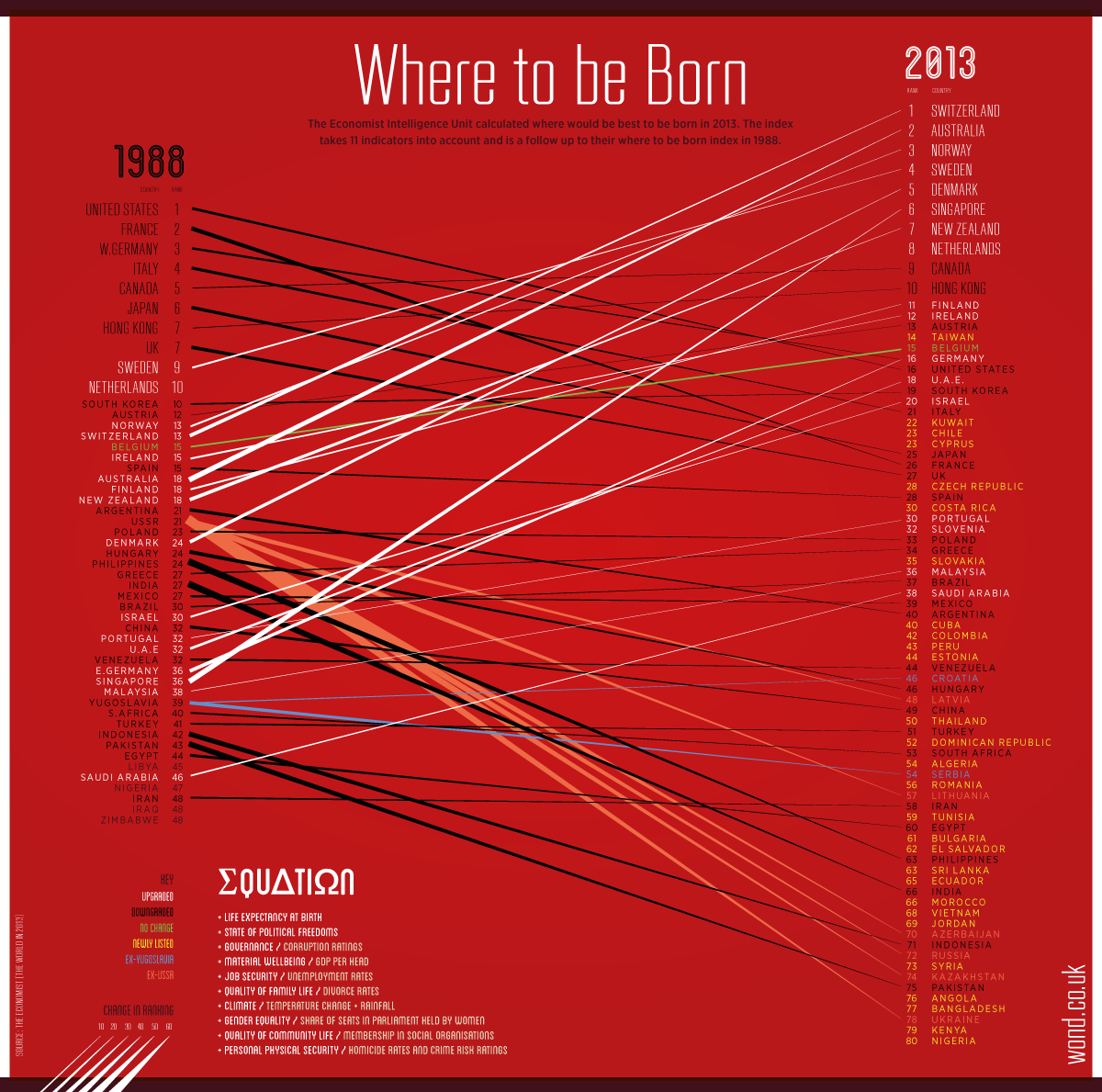 This is the French version commissioned by Courrier International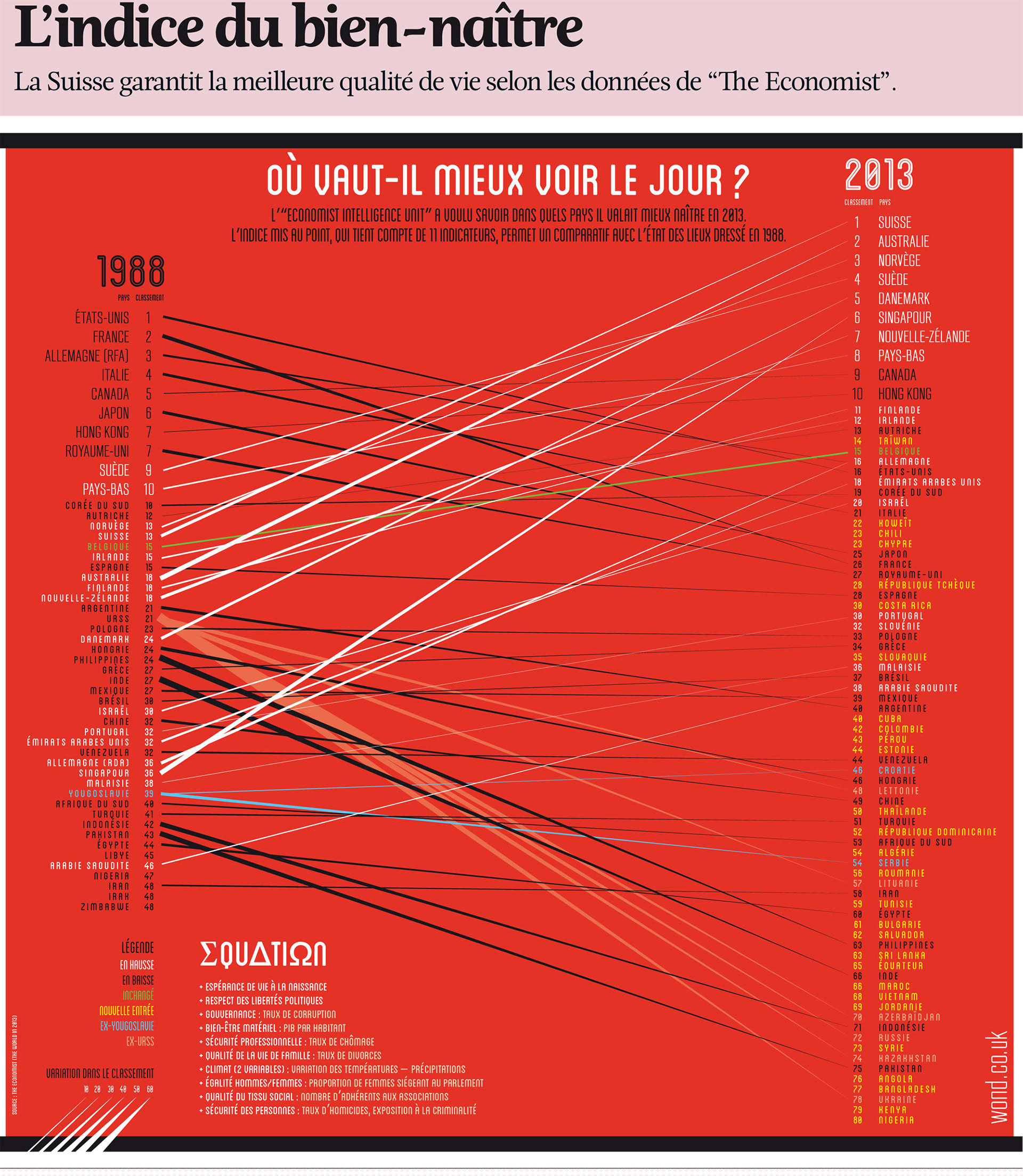 Below is the original inforgraphic designed in January 2013 to support the EIU data.